— 12 months guarantee for all our add-ons
— add-ons sold to entire world
— stable, flexible, high-quality products
— competitive prices, attractive discounts
— quick and competent technical support
— installation in 24 hours
— personalized solutions - we'll write any add-on for you
Extension to CS-Cart and Multi-Vendor makes easier searching product during creating promotions.
We start from installing the extension:

In extension configuration we have two options that displays filters or features in searching form, when you are creating promotion:

Extension is used when we create and we use promotion condition with products:

After clicking "Add product" button, a product searching form extended with fields associated with featues and filters will be shown:

Using gray arrows on left side, we can set searching criteria depending on filters or features: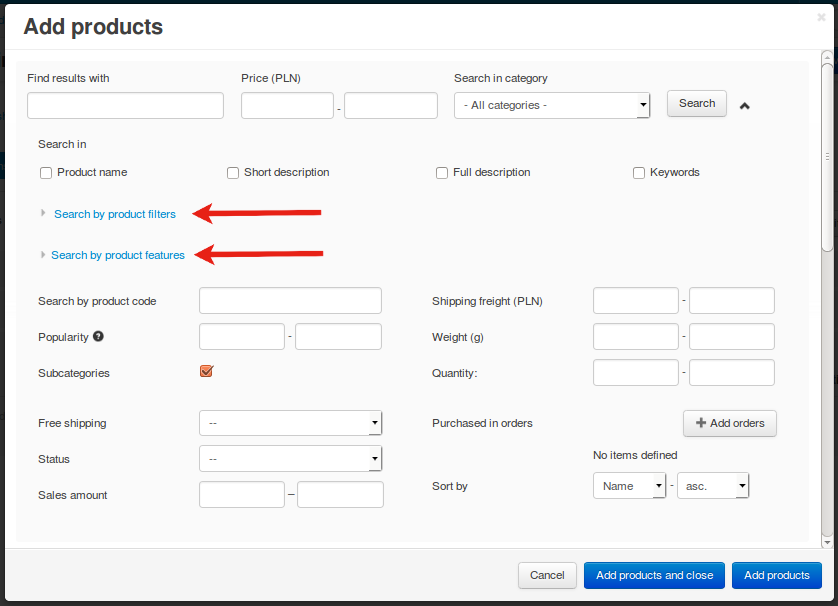 Now we have new searching criterias, that help us to search product that we want to promote.
Enjoy!
4.15.x
4.14.x
4.13.x
4.12.x
4.11.x
4.10.x
4.9.x
4.8.x
4.7.x
4.6.x
4.5.x
4.4.x
4.3.x
4.2.x
4.1.x
4.0.x
Changes in the code
Feature indicator of whether changes are necessary core system or change the standard templates for the correct operation of the supplement.
Find similar